Tips To Maximize Space In A Small House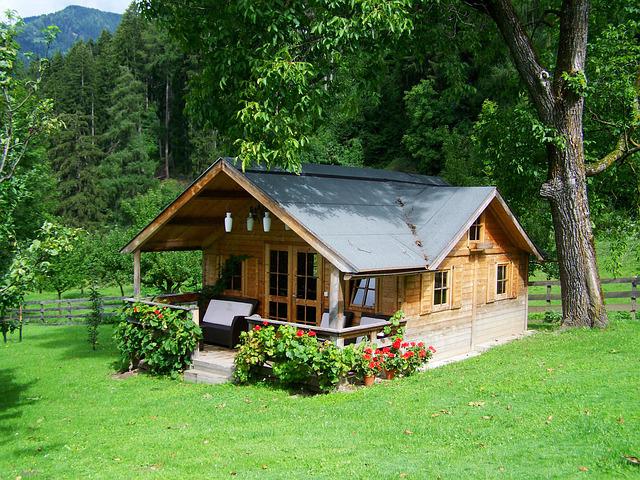 Smaller homes can readily fulfill the same demands as larger ones. Several of these small house design and organization tips might make you feel as though you're living large. When space is limited, it is essential to make the most of what you have by maximizing your square footage. Follow these tips to organize, tidy, and open up your home for comfortable living in a tiny space.
Maximize Your Living Room's Space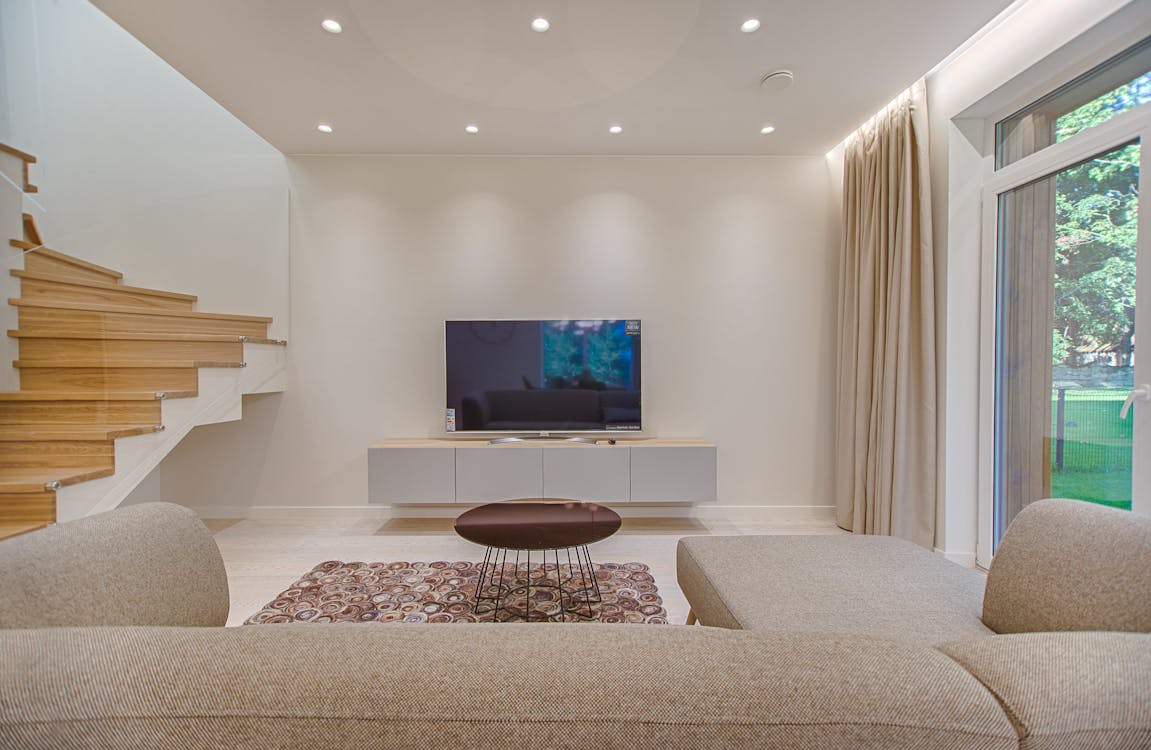 1. Invest in Furniture with Exposed Legs
Add extra visual space to your living area by outfitting it with pieces that have exposed legs and armless chairs to create an open atmosphere.
2. Install Your TV
A home entertainment center can be a significant floor space waster in the living room. Mounting your television above your fireplace or on the wall will save space and provide a contemporary, less cluttered appearance.
3. Select Appropriate Art
Choose a huge piece of art to serve as the room's focal point and make the area appear larger than it is. As a general guideline, the frame should occupy at least two-thirds of the wall.
4. Maintain Neutrality
Maximize the brightness of a room by keeping the wall colors neutral and light or pastel. You can also brighten the space by adding mirrors to reflect the colors of the walls, particularly if the room lacks windows or natural light.
5. Create strategic storage
Avoid bulky storage items and opt for floating shelves or built-in bookcases to provide yourself with space-saving organization choices. Also useful are benches, trunks, and ottomans that can serve as both a seat and a table, as well as a storage option.
6. Consider the Size of Your Rug
Choosing a wide-area rug is a fantastic technique to make a room appear larger. One that rests beneath the sofa, coffee table, and other furniture will attract more attention.
Maximize Kitchen Space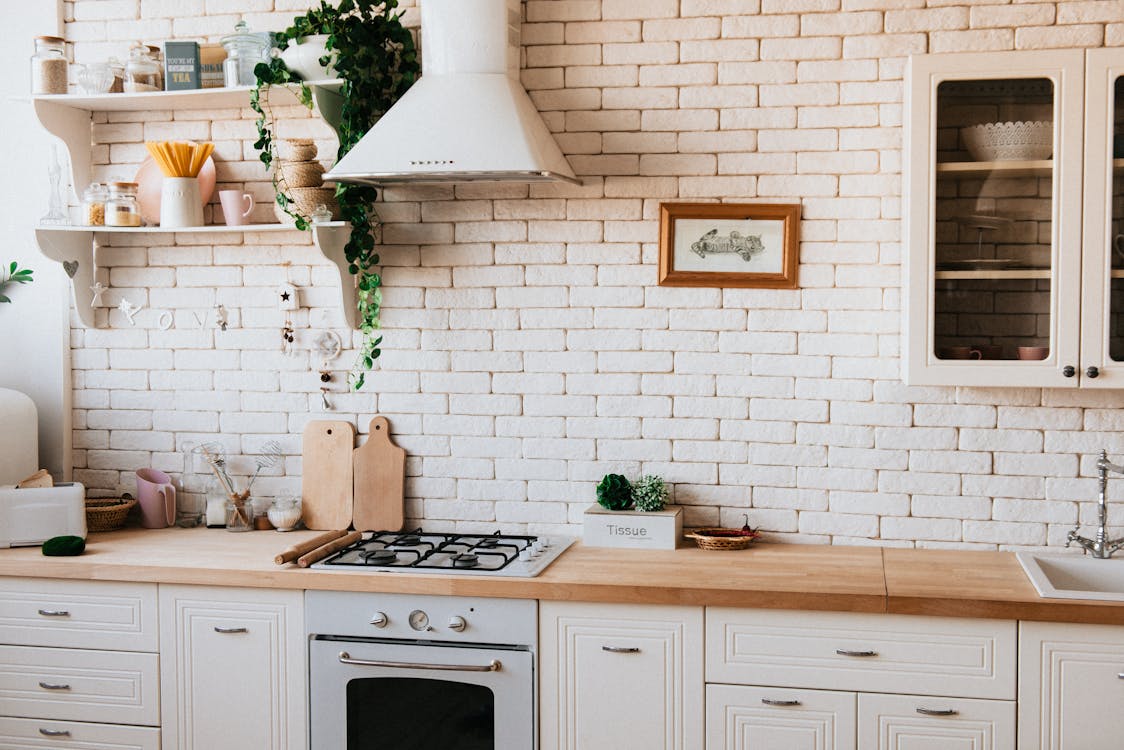 7. Suspend Magnet Strips
Save counter space by affixing a magnetic strip to the underside of your upper cabinets and suspending your knives and other stainless steel kitchenware from it. These can also be used to hang your most often used spice jars.
8. Utilize Open Wall Area
Pots, pans, and other light appliances are ideally stored on floating shelves. Additionally, you can use pegboards or racks with hooks to hang your coffee mugs and a larger cup to hold your utensils.
9. Clear Off Countertops
Keep your counters and other kitchen surfaces uncluttered for use solely as a cooking or baking area.
10. Choose the Correct Color Scheme
Similar to your living area, employing lighter, brighter hues can assist reflect light and quickly enlarge the appearance of your kitchen. Keep your wall color light and add a splash of color with your countertops.
Maximize Bathroom Space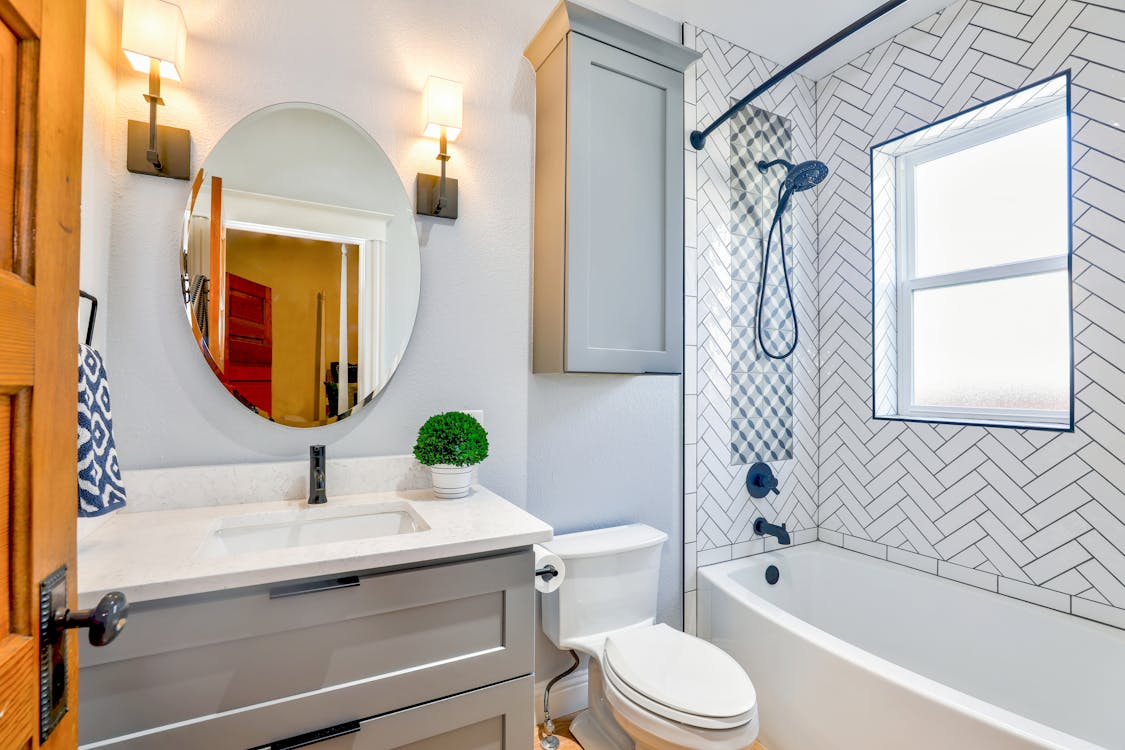 11. Utilize Space Over the Toilet
In order to maximize space in a small bathroom, purchase a shelving unit that fits over the toilet or install some floating shelves. Choose a pedestal sink or a floating vanity to free up floor space and make your bathroom appear larger. To store additional towels and washcloths, you can arrange baskets underneath or adjacent to your floating vanity.
12. Add A Mirror
Mirrors reflect light, making a place appear more spacious and inviting. This simple addition will brighten your space, whether you add a bathroom mirror or a medicine cabinet with a mirrored door.
13. Install A Pocket Door
A pocket door can conserve space compared to a typical door that swings into the bathroom and occupies space.
Maximize Bedroom Space
14. Buy Multifunctional Furniture
Consider a headboard with integrated bookcases or a bed frame with drawers. This is an excellent way to include storage in your bedroom without sacrificing aesthetics.
15. Install a Mini-Shelf
Instead of clunky nightstands, install a wall-mounted floating shelf on each side of the bed. You could also utilize an old crate on its side as a nightstand, with the interior serving as storage.
16. Illuminate It
Hanging wall sconces on either side of the bed is another tiny space living hack. This provides functional lighting without using as much floor or nightstand space as conventional lights.
17. Choose Light Window Coverings
Utilize natural light to expand the space, and complement your windows with white or light-colored sheer drapes. If you want blackout shades for sleeping, install them beneath your drapes and keep them elevated during the day.
18. Organize Your Wardrobe
Fewer rooms typically have smaller closets, so to maintain order, be sure to evaluate your wardrobe and rotate your things each season.