"Rising Star" May Antonette Leuterio: Driving Digital Transformation and Global Expansion at Rent.ph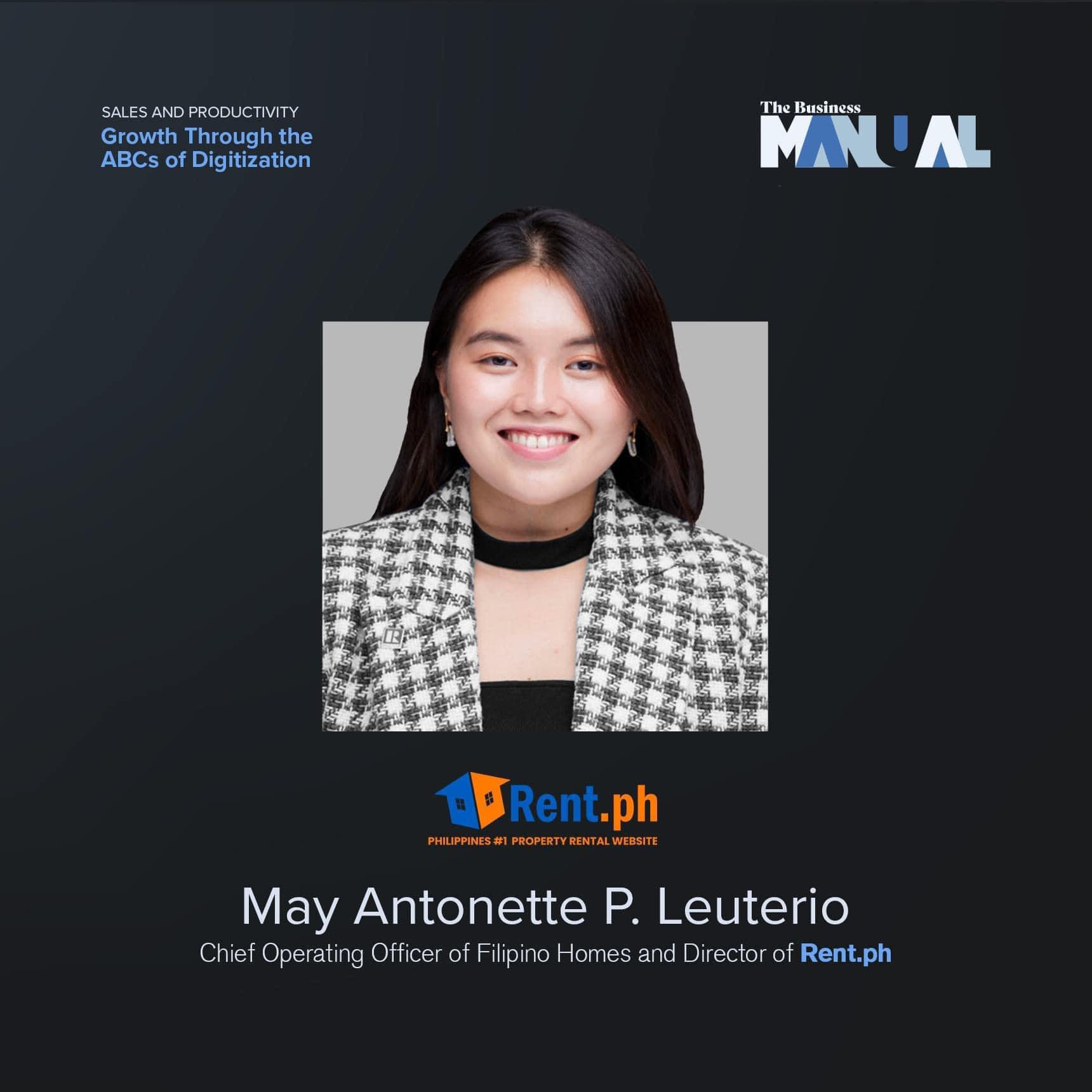 May Antonette Leuterio, the COO of Filipino Homes and the Product Director of Rent.ph, was honored as one of the 20 "Rising Stars" or most outstanding business owners during the Growth Con PH. The Growth Con PH is an annual growth summit organized by The Business Manual, the Philippines' pioneering online subscription-based business platform.
As a "Rising Star," what advice would you give to aspiring entrepreneurs who are just starting their own ventures?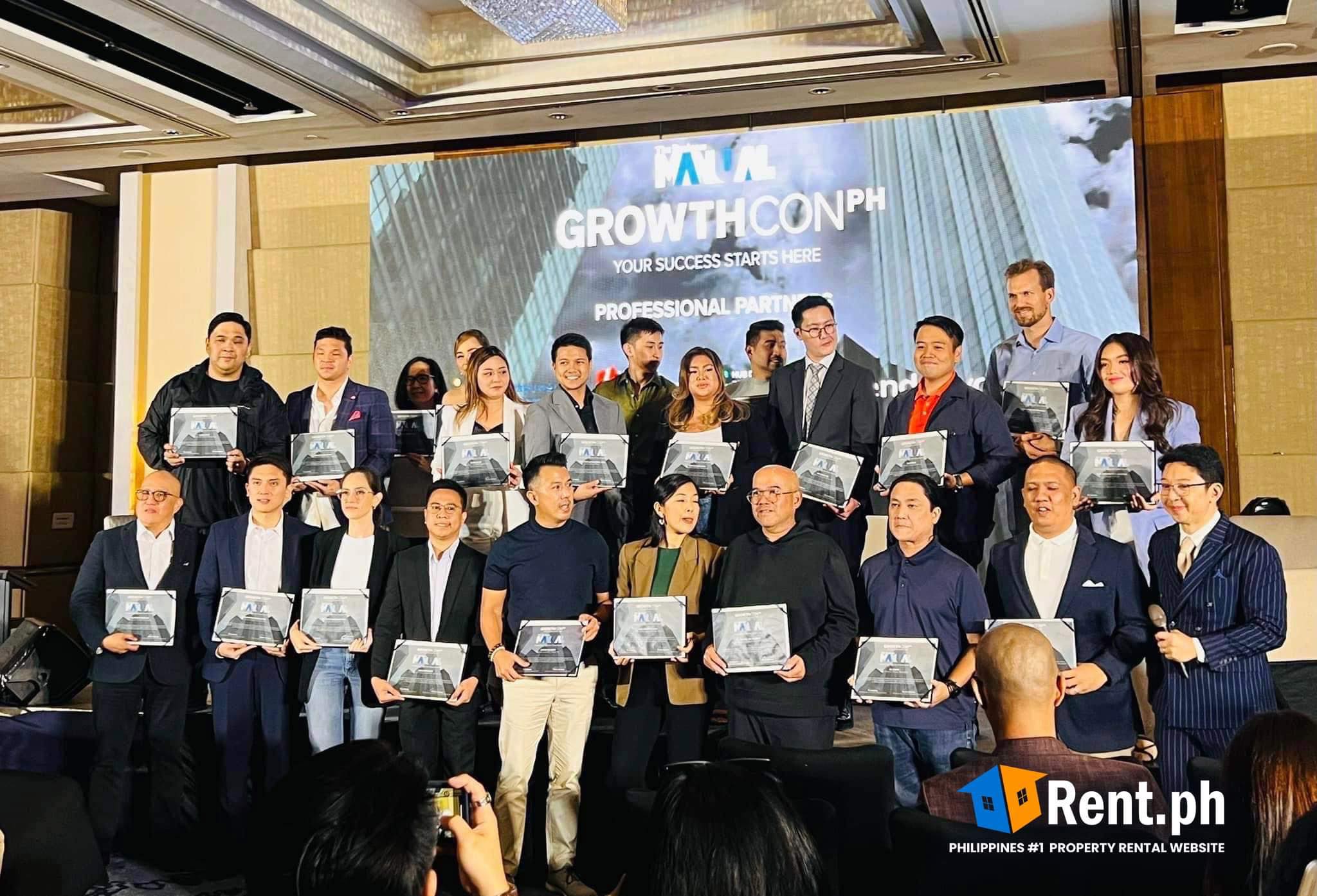 "Do not give up. Create a business that is sustainable. In today's economy, we need sustainable opportunities to help Filipinos. Work hard because, through hard work, anything is possible. During your journey, if you need to make decisions, do not wait for another 24 hours. Even if you are unsure, making decisions will help you grow. If you don't do anything, everything is impossible. But when you try, at least there is hope. It is not the strongest species that survives, nor the most intelligent. It is the one that is most adaptable to change."
The Growth Con PH was held at Ascott Bonifacio Global City in Taguig City on June 29, 2023. Its aim was to showcase the remarkable contributions of small to medium enterprises in shaping the Philippine business landscape. The event brought together aspiring and established entrepreneurs, industry leaders, and business professionals for an evening of learning, networking, and celebration.
Brian Poe Llamanzares of Artifract, Nina Ellaine Dizon of Colourette, Jon Carlo Lim of DragonFi, Isabel Lim De Vicente of Easy Franchise, King Alandy Dy of Expedock, ER Rollan of Growsari, Alejandro Manalac of Havitas, Aaron Roska Espina of ImmuniGlobal, John-Michael Hilton of Visum Ventures/Koomi, Jaime Gonzalez of PickUp Coffee, Ron Baetiong of Podcast Network Asia, Dennis Velasco of Prosperna, Rachel Renucci-Tan of Renucci Rice, Bam Mejia of Sarisuki, Jean Magboo-Yuzon of Suds Sustainable Pods, Carlo Ople of Unbox, Dean Bernales of Uniquecorn Strategies, Pia Ugarte Garcia-Morera of Viajecito, and Vincent del Rosario of Vivamax were among the individuals recognized for their commitment to innovative approaches and positive influence within their respective business spheres.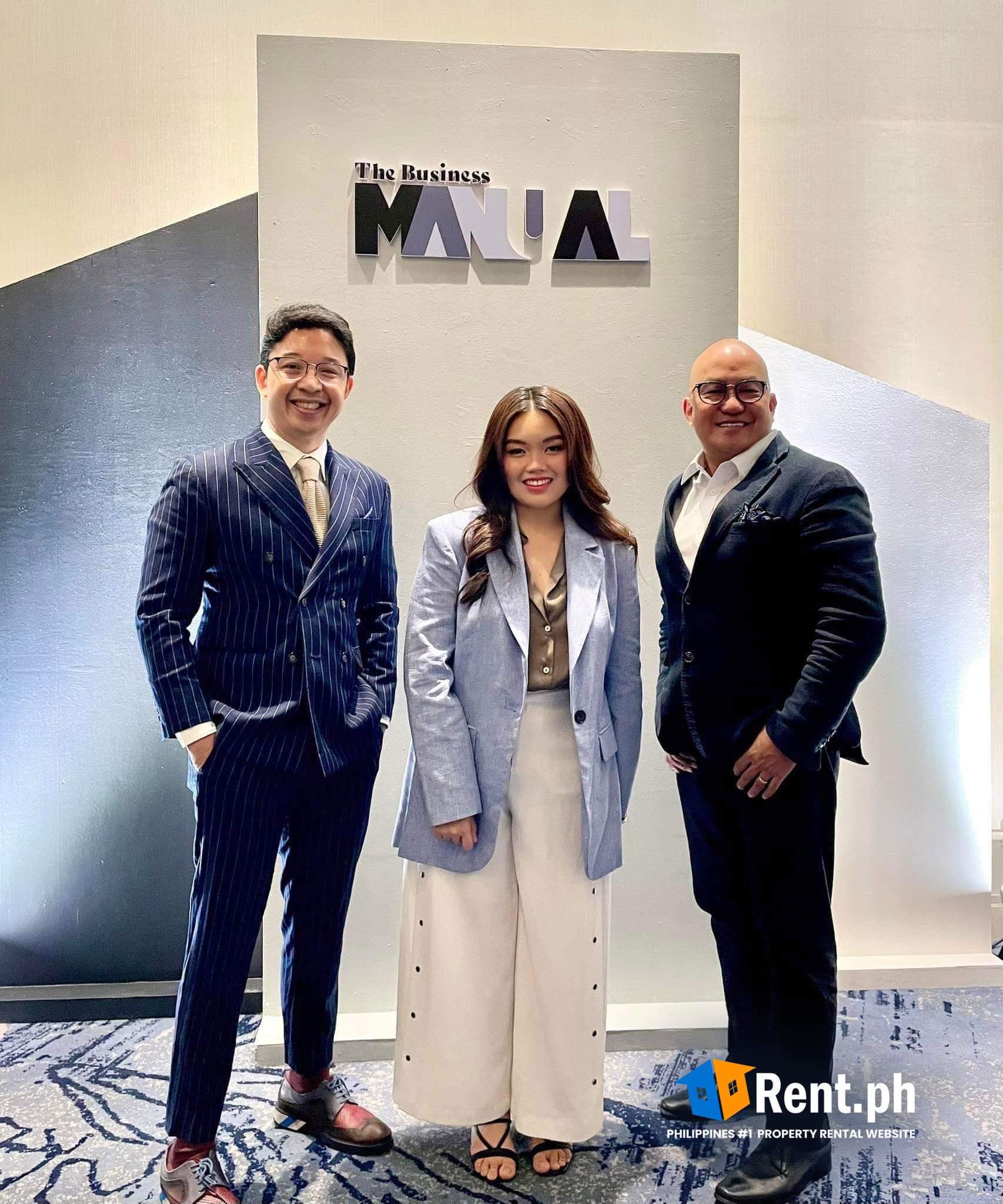 In an interview with Ms. Leuterio, she reveals how RentPh leveraged digital platforms to expand its business and reach a global audience. With 70% of their investors being Overseas Filipino Workers (OFWs), they capitalized on social media, especially Facebook, by training their rent managers and realtors to effectively engage and promote the brand. Additionally, Ms. Leuterio's experience and international exposure in the real estate industry fostered innovation, allowing rent.ph to stay ahead. By prioritizing relationships and utilizing data, they stay connected with clients, understand their evolving needs, and adapt to the ever-changing business landscape.
How have you leveraged digital platforms and technology to expand your business and reach a wider audience?
At Rent.ph, we have developed professional and sustainable rent managers to serve our market in the Philippines. Interestingly, 70 percent of our investors are Overseas Filipino Workers (OFWs) who are purchasing real estate. We currently have 1,500 rent managers, and the number is growing. These rent managers actively promote our brand, expanding our reach to potential clients worldwide.
What strategies have you implemented to overcome obstacles and stay competitive in the ever-changing business landscape?
In addition to our existing system on Rent.ph, we have capitalized on and adapted to the various social media platforms that are currently available especially Facebook. We train our rent managers and realtors on how, when, and what to post. The challenge lies in teaching people how to pivot and make effective and positive use of social media platforms, which we do by creating programs and offering free training.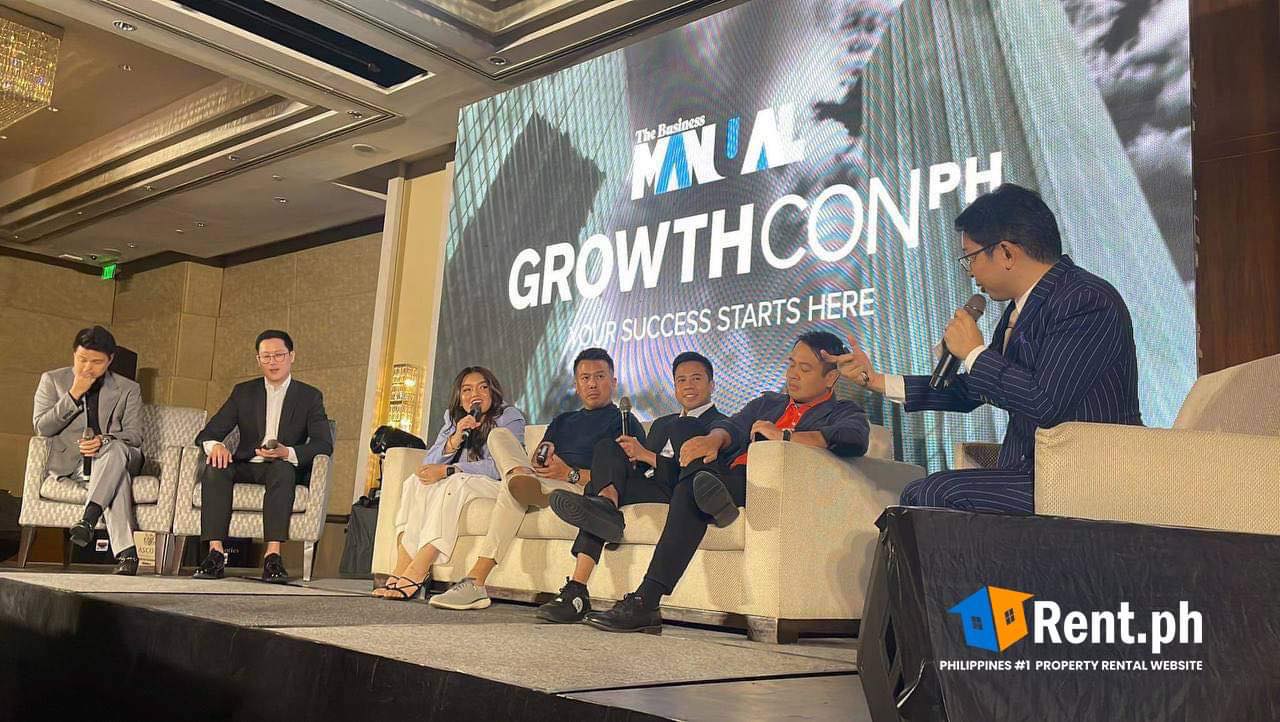 How do you foster innovation and creativity within your team, and how has it contributed to your business's growth?
Rent.ph was created in 2012. As technology was not as developed back then, we conducted international roadshows outside the country to address the need for taking care of real estate investments, especially those of OFWs. OFWs make up 70% of our investors, and we created Rent.ph to support the future of real estate investments in the Philippines, particularly in the rental sector. When I was sixteen, I started attending the National Association of Realtors in the US, where I was known as the youngest International Realtor. This year marks my 10th anniversary in the industry, and growing up in the industry has helped me open my mind to what is to come. I have always listened to our international community, and that's how I get inspired and share innovative ideas with the business.
How do you stay connected with your clients and understand their evolving needs and preferences?
We interact with them, as relationships matter in every business. Technology has evolved and helped us in processing data, as we all know, data is king. This is how we determine market trends, needs, and wants and identify areas to focus on through digitization.