Applying for a Home Loan in the Philippines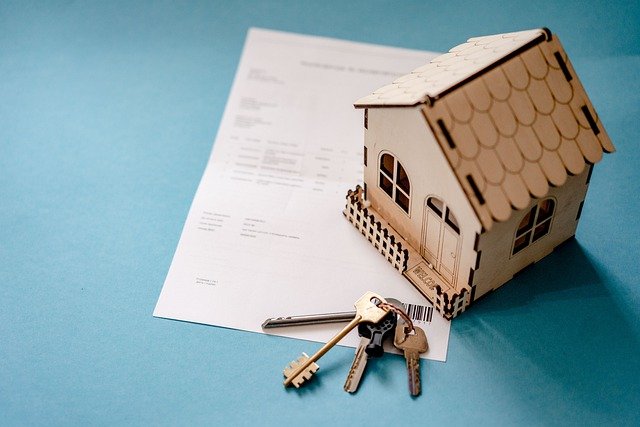 The achievement of home ownership is a significant milestone in the life of any Filipino. However, few people can afford to own a home outright. Here's a recommendation: Apply for a home loan!
One of the benefits of getting a mortgage is that it might facilitate buying your dream home. Especially for first-time homebuyers, making such a huge decision may be intimidating, but we're here to help, especially with the expertise of our property managers.
In addition, even if you don't need a loan since you have enough money to pay for the home, you may consider getting one in the future.
What is a housing loan?
A housing loan is a loan applied to buy a home. Home loans are another frequent term for mortgages. Here in the country, banks, developers, and the Housing Development Mutual Fund, also known as Pag-IBIG, offer financing.
How Do Housing Loans In The Philippines Work?
When you get a home loan, you enter into an agreement with the lender (often a bank) and agree to repay the loan over a specified period (also known as the "loan tenure" or "loan tenor").
There are two options for house loans available to Filipinos: the state PAG-IBIG and the private banks.
The housing loan interest rates vary from bank to bank. For example, the interest rate on a 20-year housing loan with a 1-year fixed term is 5.50 percent, while it is 5.25 percent for a bank.
In a usual Philippine mortgage, you make monthly payments for the duration of the loan until both the principal and interest have been returned in full. During the early years of the loan, the majority of your monthly payments would go toward interest. However, as time passes, a greater proportion of your payments will be applied to the principal.
Because your interest depends on what you owe on your loan each month, paying a little extra each month will result in reduced interest in the following months.
Benefits Of Taking Out A Home Loan
· You can increase your savings!
It's easy to be misled into thinking that taking out a loan and paying interest is equivalent to handing up money to the lender.
Home loans have some of the lowest interest rates compared to other sorts of loans, so even if you have enough cash to buy a house outright, you might prefer to take out a home loan and put that money into assets that offer higher returns than your home loan's interest rate.
Let's say you have enough money to buy a house worth Php 3,000,000.
Scenario 1: You pay for it in full.
Scenario 2: You only have to pay the down payment because a loan can cover up to 80% of the cost of your home, which is Php 2,400,000.
It's worth noting that many developers provide flexible payment plans on pre-sale projects, allowing customers to pay for the down payment in monthly payments over a predetermined period of time, easing your financial burden significantly. Isn't it convenient?
You can take out a home loan over a few years and then use the rest of your savings for more immediate requirements or to invest and grow your money. Let's say you take out a loan to buy a condo unit that isn't yet on the market. Its market worth would have improved by a specific amount upon handover, making it a valuable asset that will help you financially in a few years. Whatever the case may be, having a bit more cash in your pocket, for the time being, wouldn't hurt.
You'll still have liquid assets
The more you've paid off your mortgage the more equity you've generated in your property. That's excellent, but it doesn't mean you should use all of your savings to finance your property.
The reason for this is that home equity is an "illiquid asset," meaning it's locked up and can't be easily accessed or spent; it's a good idea to keep some liquid assets in the form of cash on hand so that during an emergency or whenever you need money, you'll be prepared.
You can improve your credit score
A solid credit score makes it easier to finance further purchases in the future, such as auto loans or perhaps another home loan. You may even have a better chance of being approved for credit cards with better benefits, even if they have minimum income requirements that you haven't met yet!
Paying off your monthly home loan repayments is a wonderful approach to building a decent credit score because your loan repayment history is one of the factors used to determine your credit score.
As a side note, if you have a bad credit score or no credit history, you may not be able to receive a bank loan for the amount you want, and if you do get a home loan in the future, you'll have to resort to other options such as in-house financing, which has higher interest rates.
By searching for your dream home on Filipino Homes or Rentph, you can reap the benefits of taking out a home loan.
With real estate prices always growing, house loans make homeownership more accessible and less stressful. If properly handled and planned, acquiring property with a house loan ensures that you will have a place to live for many years to come.
If you're looking for a new home, Rentph is also a wonderful place to look for deals and connect with seasoned rent managers, and real estate agents. Have a good time looking for a home!
Some Factors You Need To Be Aware Of When You Choose A Housing Loan
Margin of Finance:
The margin of financing is also known as the loan-to-value ratio. Banks in the Philippines base the amount that a client can borrow on the age and income bracket of the applicant, property type and location, and the current value of the property on the market.
The typical margin of finance given to borrowers is 80%. So if you are going to apply for a housing loan to finance P1,000,000 housing in a key location in Manila, you are eligible for a loan amounting to P800,000, meaning you'll have to put up the remaining P200,000 yourself as a down payment.
Early Termination Penalty:
Some mortgage lenders may apply an early termination penalty if the loan is paid off in part or in full within a specified time period, including if you refinance the loan with another lender. This specified time where you are liable to pay an early termination penalty is called the 'lock-in period.' Depending on the term and size of your loan, this charge can be quite significant.
Fees and Charges:
These differ from bank to bank, but some common fees and charges you would expect to incur include:
Appraisal fee
Registration expenses
Documentary Stamp Tax (P1.00 for every P200 of the loan amount)
Mortgage Redemption Insurance
Handling and Notarial fees