I NEED SPACE: TIPS ON HOW TO MAKE THE MOST OUT OF YOUR LIVING SPACE
One of the most challenging parts about moving in to a rental or a new home is utilizing the space. There are a lot of things to consider when it comes to making the most out of your living space such as storage compartments and interior design. It's best to know what goes best with your space depending as well on the size.
Small spaces need the most creativity since you are working with such a limited area. Here at Rent.ph, we collated the top things you need to consider in decorating your living space.
Choose your color correctly
Veer away from dark colors and gravitate towards lighter colors. Light colors make small rooms appear bigger and much more spacious. The best choice to make when choosing color schemes is to stick to anything close to white. It gives a clean, polished look while emphasizing the space. Lots of spaces that use white as their dominant color tend to give off the illusion that it is bigger than what it actually is.
Get you pieces that can do both
Furniture shopping can be overwhelming and exciting. It's best to canvass and map out what furniture suits your space. Try looking for multi-purpose furniture pieces such as tables that can turn into chairs or a sofa that can turn into a bed. These pieces work well also as space-savers since some of them collapse depending on how you use them.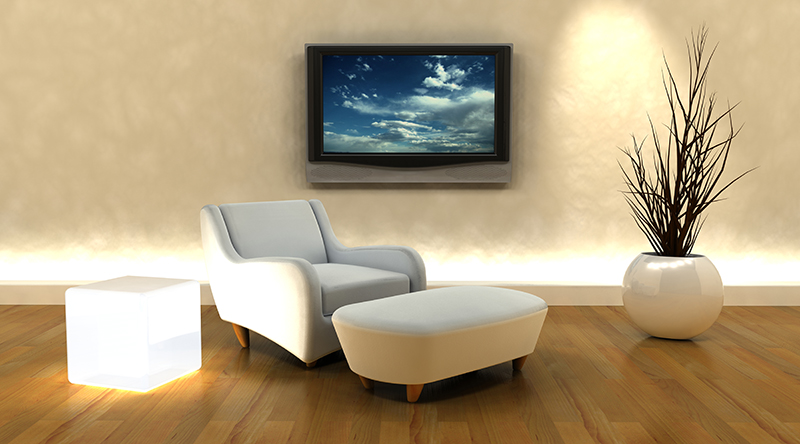 Are you certain that curtain is for you?
Curtains can either give you the illusion that you have space or can make you feel like you're trapped in a cupboard. Windows with no curtains or with minimal draping allows the light to flow in and make the space seem bigger. Think about purposeful item placing and identify which portion of your living space needs that floor to ceiling curtains.
Mirror, mirror on the wall
Take advantage of mirrors, they can do wonders to your small space! Strategically place mirrors in spaces that need it the most. You can use mirrors to bend light, thus distributing light efficiently in a space during the day time. These can be used as your main tool of creating the illusion that your space is bigger than what it actually seems. Best places to put mirrors are usually in the hallways, dining rooms, and the bathrooms. They make great accent pieces!
Invest in furniture pieces that are smaller than your space to avoid feeling stuffy or crowded. Tiny accent pieces may not work for the limited space that you have since they tend to feel more like clutter rather than décor. Look for pieces that create the most floor space and wall space and the room will instantly feel larger.