When moving in to a new apartment or rental, it's always important to take into consideration the amenities that are included in this new space. Before signing the deal, it's always best to check the apartment and run through everything to test the functionality and durability of these amenities.
Luckily, the guys over apartmenttherapy.com and reddit.com, narrowed down a list of things to check before moving in to a new apartment. You can see the list here and here . Just to narrow a few things down for you, here are the most important things to consider when checking out the amenities of your rental:
1.) DISTINGUISH THE AMENITIES THAT YOU WANT FROM THE ONES YOU NEED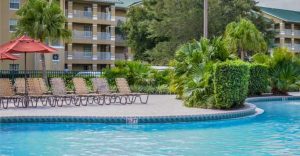 This tip is a major budget saver when looking for a new place to move into. Often times, rentals offer amenities that can distract you from what you actually need and you end up paying for more. Try to match your lifestyle with the rental you're about to move into. Are you a gym buff? Find an apartment that has a gym so you can save on your monthly gym expenses. On a tight budget? Look for apartments that have in-house washing machines and dryers so you can save on the laundry expenses. There are a lot of ways to pack a budget in the best rental unit you can find if you're smart enough. Remember, a nice view overlooking the city isn't worth it if you're barely at home to enjoy it, so try to determine what is it you really need and work from there.
2.) DO THINGS WORK?
As mentioned in our previous blogs, we emphasize the value of checking if amenities work. Take into consideration things such as cell signal, water pressure (hot and cold), internet availability, air conditioning, socket positioning and electricity, and such to make sure your new space will save you from the hassle in the future. You want to make sure that these things work before you move in. This will save you from future expenses as well.
3.) PARKING SPACE MATTERS
If you own a car, it's best to make sure there's a place to park it. Also, if it's the traffic is good in that area. Does the condo unit charge for parking space or is it part of your rental fee? Make sure to ask as much questions as you need so you can gauge if this fits your budget. You wouldn't want to move in to a space without knowing where to put your car!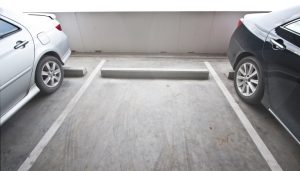 4.) ARE THE STORAGE SPACES OKAY?
Check if the cabinets and storage areas are in good condition. Do the cabinets open? Are they free from molds or termites? Check the overall quality of the storage spaces since you will be using this amenity a lot. Inspect the drawers in the apartment to see if they are all in good quality. Check if the unit has any storage space to begin with so you can see if you need to shelf out money for cabinets, drawers, closets and the like.
5.) WINDOWS, WINDOWS, WINDOWS
You wouldn't want to be living in a space with minimal light exposure. Check if the windows in your rental suit your preference and if they actually open and close. It's good to have a healthy amount of light flowing in and out of your space just to make sure you aren't living in a container van. Windows are just as important as doors and it's good to know that they exist in your new apartment!